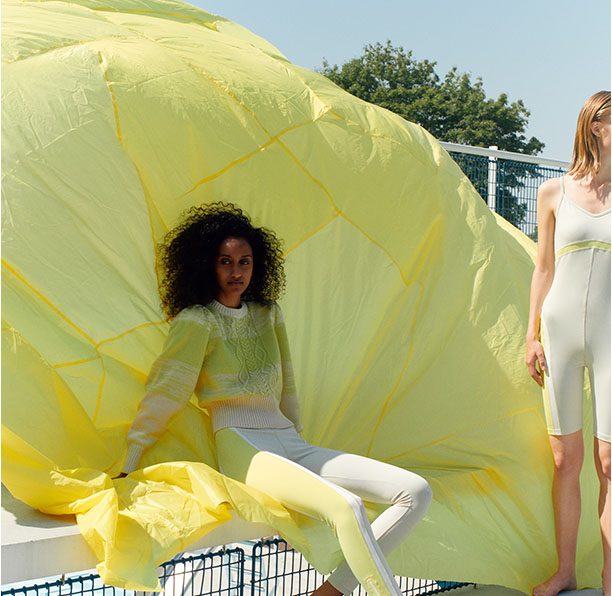 Baum Und Pferdgarten
Baum und Pferdgarten was established in Copenhagen in 1999 by Rikke Baumgarten and Helle Hestehave. They created the brand name as an interplay between their surnames, and it perfectly reflects the dualistic playfulness that is echoed in their design.
Ever since the beginning, the two Creative Directors have been constantly complementing and challenging each other to create collections filled with clashing contrasts, strong colors and memorable prints as the fundamental design DNA. 
Inspired by the Silver Lake area, Baum und Pferdgarten's SS18 collection is set in the 70s California filled with glam and eccentricity mixed with quirkiness of the Silver Lake fashion. Heavy silks and polyester are combined to capture the style of the upper class pool parties at the secret Silver Lake mansions.                              
Long 70s floral dresses are styled with camouflage army jackets and sporty socks to create the style of a luxurious hippie blending in on the streets of Silver Lake. Classic materials like cotton, wool and silk represents the sophisticated old money, only to be ruptured by the metallic, patent leather jacket.