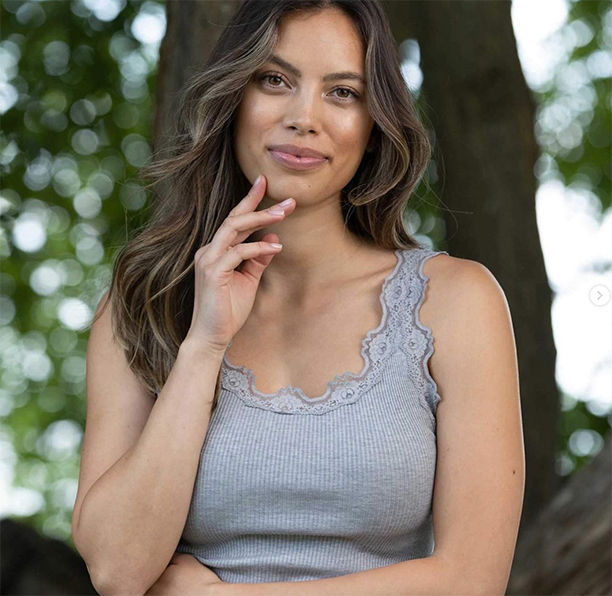 Rosemunde
Rosemund aims to offer all women "a luxury feeling - every day", and what perhaps best defines everyday luxury is their iconic silk top, which saw the light back in 2004 when Rosemunde was founded.
For the silk essentials, they only use the finest silk available, in a mix of 70% silk and 30% cotton. The silk/cotton combination allows your skin to breathe and regulates your body temperature helping you keep warm when it is cold and cold when it is warm.
The Rosemunde silk tops are knitted as tubes with no side seams, resulting in a great fit no matter the body shape and a high level of comfort.
Moreover, Rosemunde is rooted in Scandinavian values, with romantic, feminine dynamism at its core. The company is built on beautiful clothes that are easy to wear, such as the bestselling signature silk camisoles, cardigans and fine knits.
Functionality and femininity are the two essential elements in each and every piece that bears the Rosemunde name, offering women a luxury feeling - every day.
Rosemunde

Rosemunde

Rosemunde

Rosemunde