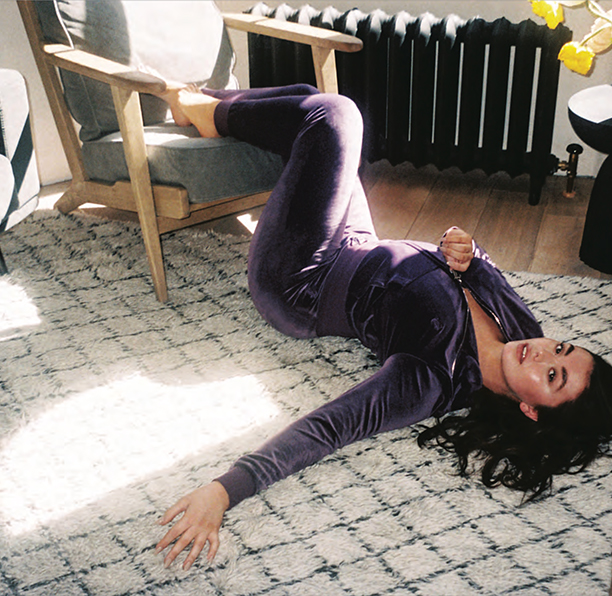 Juicy Couture
Juicy Couture was founded in 1995, by Gela Nash-Taylor and Pamela Skaist-Levy in Los Angeles. They started off by developing the perfect luxury V-neck shirt. Nash-Taylor and Skaist-Levy focused on four things: fit, fabric, comfort, and color.
The shape of what became Juicy's signature tracksuit was created with the same purpose as the original Juicy V-neck: to be as flattering as possible. The zip-up hoodie was designed with front pockets to hide any unwanted stomach and cut with an hourglass shape to highlight your waist. Nash-Taylor and Skaist-Levy also added their famous custom hardware: a J-pull zipper.
The tracksuit bottoms were originally made with an underwear elastic, but that did not work, Juicy's founders switched to a cord. It worked perfectly. Juicy Couture released its now iconic tracksuits in 2001, and they became a phenomenon.