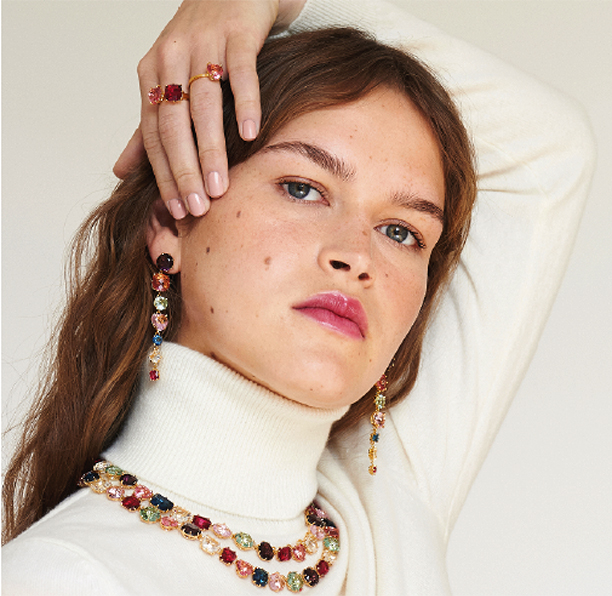 Les Néréides
The Les Néréides story began 30 years ago. Since then, the whimsical jewellery brand has earned a global fan base for its memorable, endlessly imaginative bracelets, necklaces, cocktail rings, pendants and earrings.
The vision of Les Néréides is to be the costume jewellery brand that provides women their biggest emotions. Because they bring back happy memories and with their reference to nature, these very evocative products reveal the refined fanciness each woman is hiding. Indeed, the Néréides jewells embody more than simple fashion flair: it fosters the uniqueness of the woman who wears it, while reconnecting her to her emotions.
This vision is driven by the search for sophistication and ultra feminity. Each detail of each design by Les Néréides is carefully considered, in the purest tradition of French good taste. "Fashion fades, but style is here to stay": anchored in 40 years of expertise, Les Néréides offers a timeless style, governed by vibrant colours. From lemon yellow to pale green, the colours convey their poetry in more than 30 collections every year. 
Through its collections, Les Néréides sustain a know-how inherited from high-end fine jewellery. In the heart of its Parisian workshop, each piece stems from a drawing straight out of the imagination of the designers. The jewells are then manufactured and delicately hand-painted following the enameling technique.