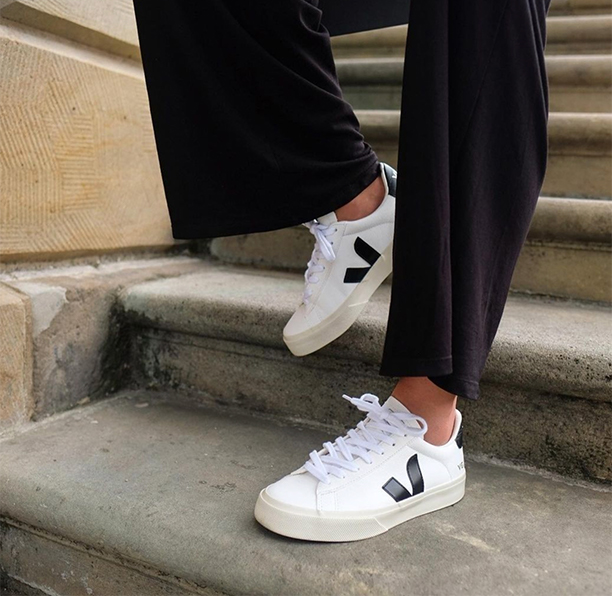 Veja
Since 2005, VEJA has been making sneakers differently infusing each state of production with a positive impact.
Sneakers that treat humans with respect, are produced in dignified conditions, in direct consultation with the producer associations and manufacturers. Using organic or recycled and fairly traded cotton for the canvas shoes. Using wild and fairly traded rubber for the soles. Using recycled plastic bottles to create a technological fabric.
Made in a high standard factory in Brazil. Mixing it with mimalist aesthetics and innovatiove technologies. Sneakers with greater economic justice, without any advertising or marketing expenses. 
Transparency is the future. Spread the word. 
" We decided to make sneakers, because this product is a symbol for our generation and our era. It's also a product that crystallizes the major issues of globalization through its production, dissemination, and usage."